Vacation. The GO-GOs Had it Right.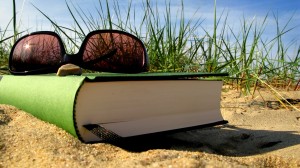 We know it seems like it's been a couple of weeks, and it has, but Belinda Carlisle and the GO-GOs had a point in 1982.
"Vacation. All I ever wanted. Vacation. Had to get away."
That was us.
Producing a cloud-based magazine with new content each week takes a lot of effort, and we don't want our folks to burn out, so with summer winding down, we wanted to give everyone some time to recharge their batteries.
Of course, not EVERYONE around here is getting that vacation. We're working on some new features to bring you soon.
We know. You're asking, "Like what?"
Well, we can't really get in to detail other than giving you a few hints like:
Football season is about to kickoff in the Palmetto State. Wanna see what you should you wear to that tailgate this fall?
Greenville's Edwin McCain has sold more than a few million records. He might tell CRESCENT about his platinum-selling career.
Of course, other than hints, we cant really tell you what's coming up. You'll just have to see.
Remember, there are a lot of ways to keep up with CRESCENT. You can:
As always, thank you for letting us be a regular part of your infotainment options, and if you have any story ideas about South Carolina people, places, things, or issues, feel free to drop us a line at input@crescentmag.com.
Sincerely,
The CRESCENT Team
CRESCENT. It's South Carolina life, politics and a little bit in between.