YOUR TURN: "Upstate Flexes Its Export Muscle" By: Hal Johnson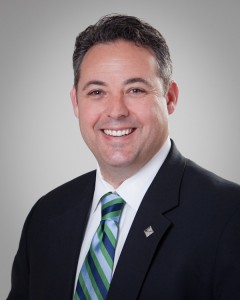 The ten counties that make up the Upstate SC Alliance have long been the engine that drives the South Carolina economy. But some recent numbers from the U.S. Commerce Department and the International Trade Administration show that the Upstate is helping to drive the national economy as well.
The Upstate's three metropolitan areas; the Greenville-Mauldin-Easley MSA combined with the Anderson MSA and Spartanburg MSA account for 60.7 percent of all of the goods being exported from our state, according to the Upstate Alliance's research. Or more succinctly, 22 percent of South Carolina counties are providing nearly two-thirds of South Carolina's exports.
That is why we tell the story of the Upstate as a whole. It underscores what the Upstate SC Alliance has long been saying: our region is a more formidable competitor when we market our ten-counties combined as a region as one as opposed to separately. These numbers would rank us as the 26th largest exporting metro in the U.S. in between Pittsburgh and St. Louis with a total of over $14 billion in exports.
The growth in exports can be felt across the entire region from Burnstein von Seelen in Abbeville to Fuji Film in Greenwood to BMW in Spartanburg to Michelin North America in Greenville. Our ten counties include 372 international companies representing 31 countries including Germany, Japan, China, Italy, Korea and France, which means we are successfully competing globally from the Upstate.
Not surprisingly, transportation equipment ranked as the largest export category, accounting for $8 billion of South Carolina's total shipments. Next came machinery with $3.6 billion; chemicals, $2.9 billion; plastics and rubber, $2.4 billion; and computers and electronics, $1.4 billion.
Manufacturing is driving our exporting success. More than 1,400 manufacturers call the Upstate home and by telling this growing success story globally, the Upstate Alliance is able to gain the attention of even more businesses seeking new locations—after all everyone wants to bet on a winner.
The Upstate enjoys other benefits from being a major exporter. By participating in a global market, to the degree possible, we minimize economic spikes in our local economy. If any part of the world is in an economic recession (the U.S. for example), the effects here are lessened by other areas of the world that are still prospering (such as Germany, Great Brittan, Japan or China) since we are exporting to both. Also, our local cultural experiences have been enriched by having citizens representing these companies live in our communities.
By having the vision to establish our region as a participant in the global economy years ago, the leadership from an earlier time created a track record of success and credibility for the Upstate as a global player in the world economy. This early success makes it easier for us to continue to attract new companies from all over the world to enjoy and enhance our quality of life now.
And with the $25-million Inland Port set to open next year in Greer, the Upstate will continue to flex its export muscle with thousands more jobs created for our citizens in the coming years. This is one more reason why it always is a great day in the Upstate.
Hal Johnson is the president and chief executive officer of the Upstate SC Alliance, a non-profit organization made up of a public and private investors aimed at promoting economic growth. Additional information is available through the Alliance's web site, www.upstateSCalliance.com.
DISCLAIMER: The opinions, beliefs, and viewpoints expressed by the author are those of the author and do not necessarily reflect those of CRESCENT: The Magazine.
To submit an op-ed for CRESCENT's "Your Turn" section, please email it to input@crescentmag.com.